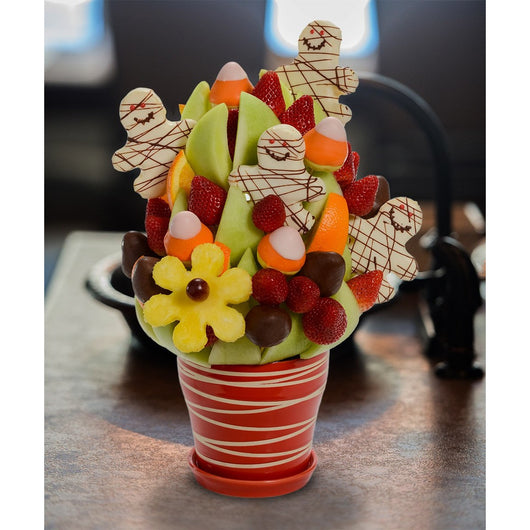 Yummy Mummies
Regular price $78.00 Sale
Not just for Halloween!  We make this treat for fall birthday fun - or just because - to brighten someone's day!
This arrangement offers a nice variety.
Pineapple chocolate mummies tucked in among sweet honeydew and orange wedges, fresh sweet strawberries and chocolate covered strawberries that look like candy corn strawberries. Topped off with a fresh sweet pineapple daisy.
It's sure to make them smile!
(Order just the pineapple pop mummies by searching Pineapple Treats. Order one or several - perfect for Halloween!)