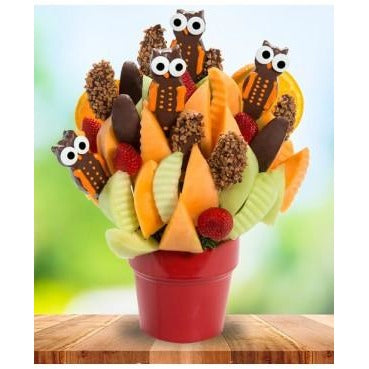 Woot Woot!
Regular price $78.00 Sale
This bouquet is perfect just about anytime - but great for saying Woot Woot!
Fresh sweet honeydew and cantaloupe wedges, fresh strawberries, juicy orange slices, pineapple chocolate owls, and chocolate covered apple wedges - some smothered in toffee pieces.
We tuck in a few chocolate strawberries as an extra treat.
This cute bouquet is simply scrumptious - and is Owlways a hit!