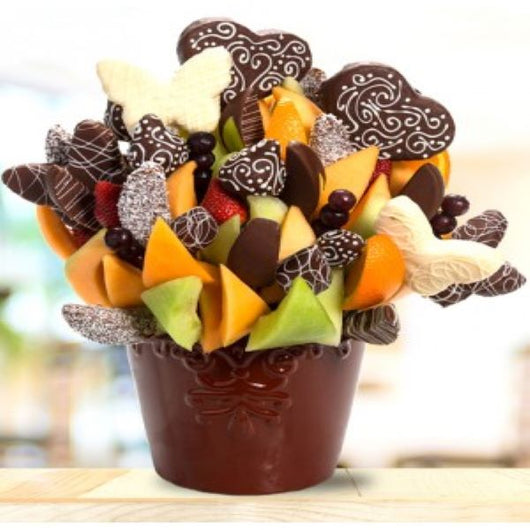 With Love and Best Wishes
Regular price $130.00 Sale
This pretty bouquet is filled with love.
Sweet fresh fruit paired with pretty butterflies and hearts.  Includes: fresh juicy honeydew and cantaloupe wedges, sweet strawberries, juicy grape skewers, and fragrant orange wedges.  Topped off with decadent chocolate covered pineapple, chocolate covered strawberries, chocolate covered apple wedges and chocolate covered apple wedges with coconut.
Send anytime, to let them know you care.