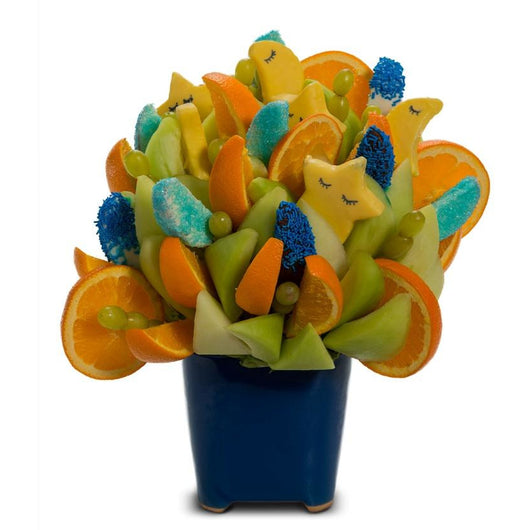 Wish Upon A Star
Regular price $72.80 Sale
Send your best Wishes with this delightful bouquet.
This bouquet is not done as shown as we've dressed it up a bit!
Sweet honeydew wedges, orange slices, orange wedges, crisp sweet grape skewers paired with chocolate pineapple moons and stars, chocolate covered strawberries with blue swirl, and creamy white chocolate covered apple wedges sprinkled with blue sugar.
Note: We don't do the blue sprinkles on this bouquet. We do blue swirls of chocolate  - and we've added chocolate covered strawberries to the mix.