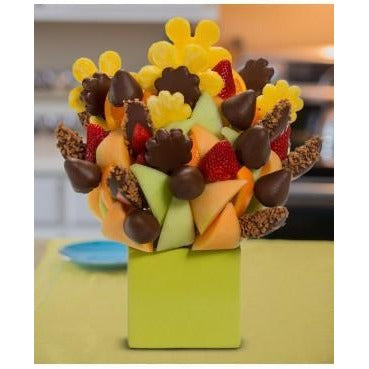 Thanks for Being You
Regular price $102.96 Sale
Thank them in an extra special way with this bouquet.
A nice mix of fresh fruit including: fresh sweet honeydew, cantaloupe wedges, sweet orange wedges, crunchy chocolate apple wedges rolled in toffee pieces, chocolate covered strawberries, fresh sweet pineapple.  Topped off with our decadent chocolate covered pineapple daisies.
This bouquet is simply loaded.