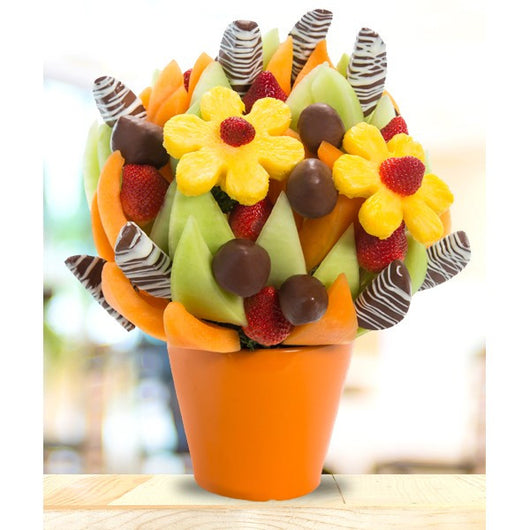 "Merci Beaucoup!"
Regular price $67.60 Sale
This bouquet comes in a variety of sizes and prices to offer you more choice when sending a Thank you. The photo is always the large.
Small is perfect just for one or two while the large will feed a crew.
A nice mix of Fresh Fruit paired with chocolate covered strawberries and chocolate covered apples dressed up with white swirl.
Small generally comes in a mug or small container.