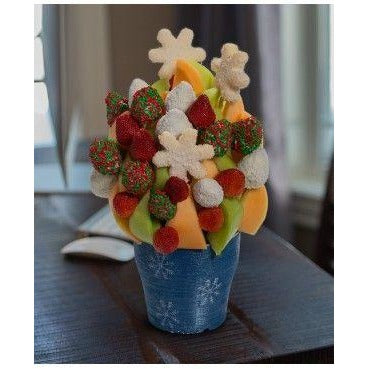 Snowballs and Snowflakes
Regular price $67.60 Sale
Treat someone to strawberry snowballs and pineapple snowflakes this winter!
Fresh sweet honey dew and cantaloupe melons and fresh sweet strawberries paired with snowballs (white chocolate strawberries rolled in coconut flakes) and snowflakes (white chocolate covered pineapple rolled in coconut).   Tucked in are milk chocolate strawberries swirled with red and green, and a candy cane or two!
(Note: photo shows red and green sprinkles - but we do this bouquet in holiday chocolate swirls).
Small feeds up to 4.