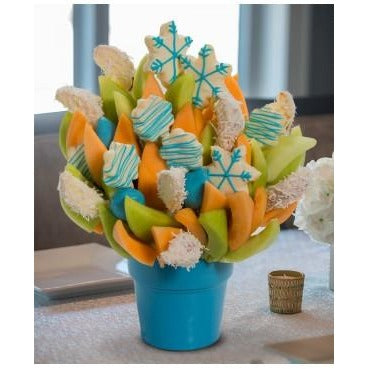 White Winter
Regular price $92.56 Sale
This bouquet is loaded with our decadent creamy white chocolate....and you can add additional chocolate strawberries if you wish!
Includes white chocolate pineapple snowflakes, silky white chocolate pineapple daisies drizzled in blue, luscious white chocolate covered apple pieces rolled in coconut flakes, and tempting milk chocolate covered strawberries tipped in blue. Add additional chocolate berries if you like - just choose your options.
It's as pretty as it is delicious!  Treat someone to a snow day with treats!
Small easily feeds 5 or 6.