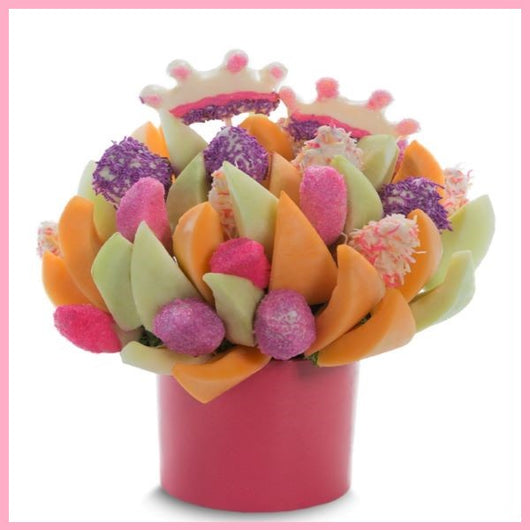 Princess Bouquet
Regular price $72.80 Sale
This bouquet is all done up in pink and purple fun!
Includes fresh honeydew and cantaloupe wedges paired with white chocolate covered strawberries tipped in coloured sugars, sprinkles and coconut, apple wedges covered in white chocolate swirled with pink and a pineapple princess crown (the large contains 2 crowns as shown).

Perfect for that little princess to share!
Note:  This item may vary slightly from shown. We don't always stock the coloured coconut - so it may come with white coconut. We sometimes substitute swirls or sprinkles for sugar on some of the items.