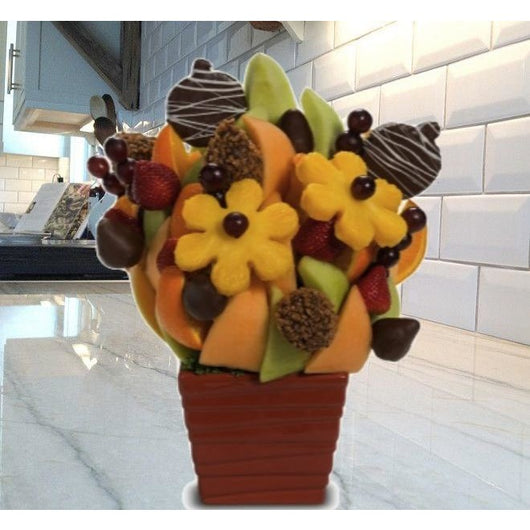 Pineapple Pumpkin Patch
Regular price $78.00 Sale
Send them this fall treat when you wish to send a nice variety of fruits with some treats tucked in.
This pretty bouquet includes: sweet honeydew wedges and cantaloupe wedges, fresh strawberries, fragrant orange wedges, crisp grapes, pineapple daisies, and chocolate covered strawberries. Choose between walnut, skor, or our new pumpkin spiced chocolate for half of their berries.
Finished off with our decadent chocolate covered pineapple pumpkins!
This bouquet is perfect for autumn giving.