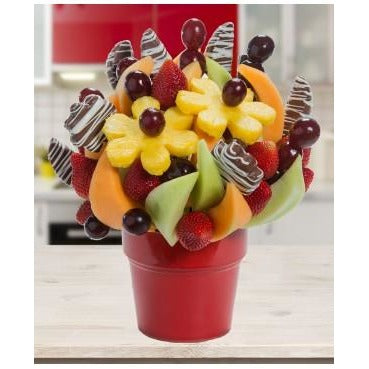 Sweet Surprise!
Regular price $78.00 Sale
A pretty bouquet with some sweet surprises tucked in.
Includes sweet honeydew and cantaloupe melon wedges, pineapple daisies topped with grapes, fresh strawberries and grape skewers. 

Finished off with decadent chocolate covered pineapple daisies and crisp chocolate covered apple wedges and/or chocolate strawberries.  (Note: Shown without Chocolate strawberries. - you get to pick!)

Send a bouquet of flowers they can eat!