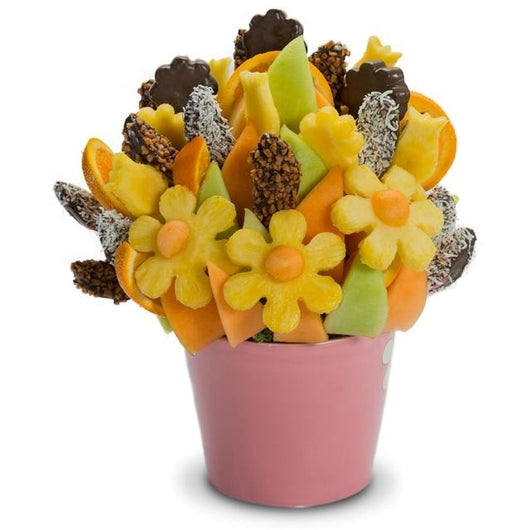 Flowers They Can Eat!
Regular price $98.80 Sale
Loaded with fresh fruit and spring time flowers and perfect for that special someone who loves pineapple and chocolate.  
Honeydew and cantaloupe wedges, fresh oranges, strawberries, pineapple daisies and tulips, chocolate covered apple wedges, chocolate covered apple wedges with coconut (or chocolate covered strawberries), chocolate covered pineapple daisies, skor and coconut.  
This bouquet can be made without strawberries if needed (as shown).  Choose when ordering.
Spoil someone today!