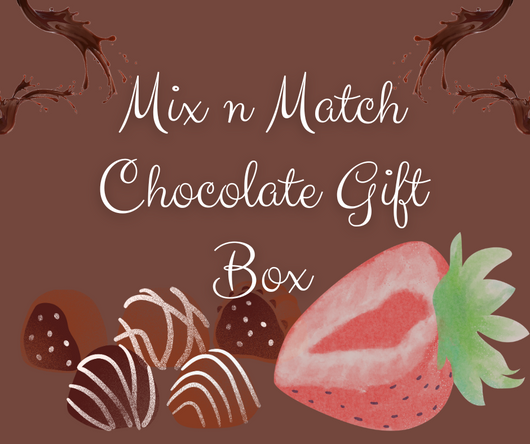 Mix n Match Gift Box - NEW!
Regular price $29.64 Sale
This sweet treat lets you choose what you'd like to send....and oo la la! Chocolate! 
Choose from:
Chocolate Covered Strawberries, Chocolate Covered Oreos, and/or Chewy Chocolate Marshmallows.
We dip your treats in our special creamy blend of milk and white chocolates. We then decorate with nuts, skor, sprinkles, coconut, and handmade chocolates. Each box is made especially for you.  Indicate your occasion and we'll decorate accordingly!
Perfect when you want to mix it up!  Send to someone - or treat yourself!