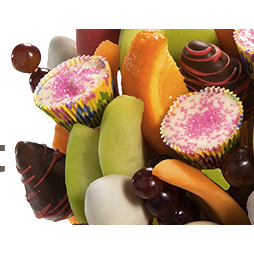 Chocolate Cups
These little gems are pure solid milk chocolate or a combo of white and milk chocolate.

Mini cupcake made from our silky smooth chocolate and decorated to fit in with your bouquet choice. 
Perfect when you want to add a little extra to your arrangement. Especially perfect for the chocolate lover!