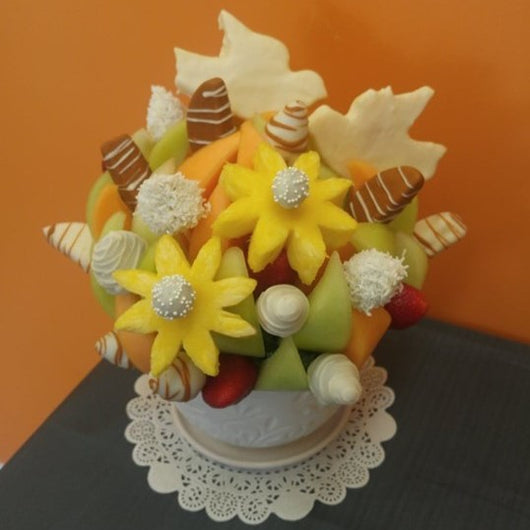 Simply 🕊 Devine
Regular price $78.00 Sale
Send this bouquet when you'd like to show you care.
This bouquet features our decadent white chocolate and delicious salted caramel topped off with pineapple chocolate doves.
It includes sweet honey dew wedges, cantaloupe wedges, fresh strawberries, grape skewers, and pineapple daisies with white centers. 
Tucked in, are: white chocolate apple wedges, salted caramel apple wedges, white chocolate strawberries, white chocolate strawberries tipped with coconut, and white chocolate strawberries with salted caramel swirl.
It's Simply Devine!
Please note: the small contains salted caramel apple but not strawberries. 
Image shown is a large.