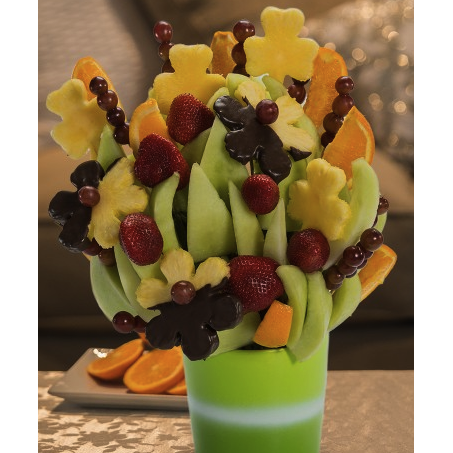 Little Bit o' Luck
Regular price $72.80 Sale
Send a little bit of luck - or an Irish greeting - when you send this arrangement.
This bouquet is loads of fresh fruit with just a touch of chocolate tucked in.
Sweet honeydew wedges, orange wedges, fresh strawberries, pineapple shamrocks, and chocolate tipped pineapple daisies. Finished off with fresh sweet grape skewers and just a touch of chocolate covered strawberries.
Go to "Add Ons" and tuck in some chocolate cups for added sweetness.

Perfect for saying Happy St. Patrick's Day or wishing someone Good Luck!
(photo does not show chocolate strawberries).