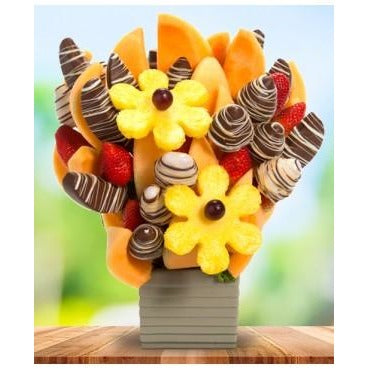 Just Desserts
Regular price $67.60 Sale
Know a little someone who deserves something special?
Treat them to their dessert!  Fresh sweet cantaloupe wedges paired with fresh sweet strawberries and chocolate covered fruit!
Chocolate covered strawberries with white swirl, decadent white chocolate covered strawberries with chocolate and butterscotch swirl, and crisp apple wedges dipped in chocolate and topped with white and butterscotch.  Finished off with pineapple daisies.
Now available in Pumpkin Spice - Hello Fall! 🍁
Small easily feeds up to 4, Medium up to 8, Large up to 12.