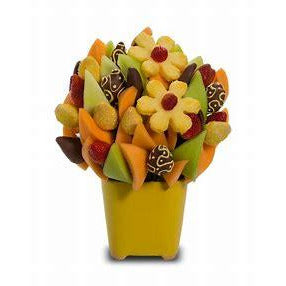 Just Because
Regular price $86.84 Sale
This bouquet is simply delightful.  
Sweet honeydew and cantaloupe wedges, fresh strawberries, a touch of pineapple, and chocolate covered fruit treats!
Includes plain chocolate covered strawberries, chocolate strawberries with fancy yellow swirl, crisp apple wedges covered in creamy chocolate, and decadent white chocolate strawberries tipped with pretty yellow sugar.
Suitable for just about any occasion - or Just Because you care.