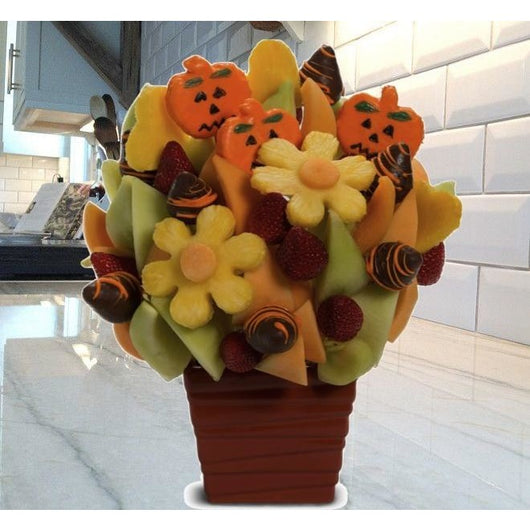 Jack-O-Lanterns
Regular price $78.78 Sale
Not just for Halloween! Send some pumpkin fun this fall season!
Loads of fresh fruit paired with chocolate covered pineapple jack-o-lanterns and chocolate covered strawberries swirled with orange. Includes Honeydew, Cantaloupe, and fresh Strawberries. Finished off with pineapple hearts for a bit of extra love.
This bouquet is sure to make them smile.