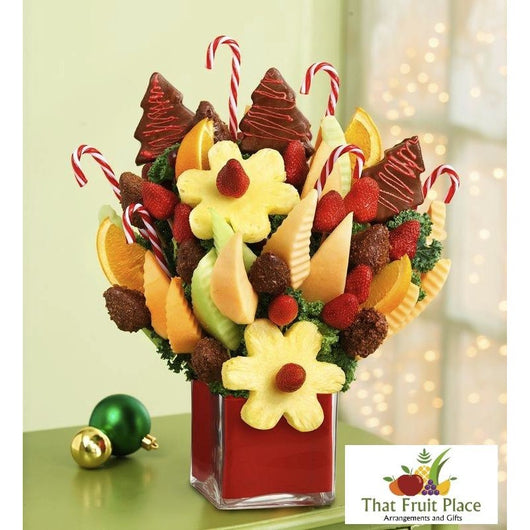 Holiday Bouquet
Regular price $72.80 Sale
Send some Holiday Cheer when you send this bouquet.  
Fresh sweet honey dew and cantaloupe wedges paired with sweet oranges, fresh strawberries, and pineapple daisies.  Decadent chocolate covered strawberries, pineapple Christmas trees swirled in red, and festive holiday candy canes.
Brighten someone's day with this sweet Christmas treat!
Picture shown is the large.