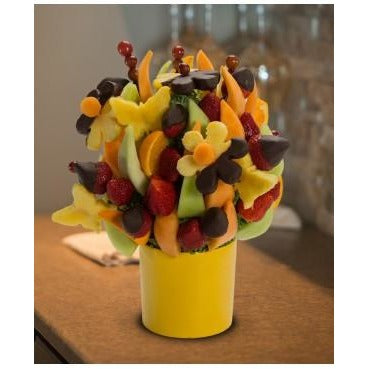 Hello Spring
Regular price $78.00 Sale
This bouquet is sure to brighten their day!
Fresh strawberries, sweet honeydew wedges, cantaloupe wedges, orange wedges, grape skewers, and pretty pineapple butterflies.
Chocolate treats include our decadent pineapple chocolate tipped daisies and creamy chocolate tipped strawberries.
Nice when you want to send a touch of chocolate with a nice mix of fresh fruit.