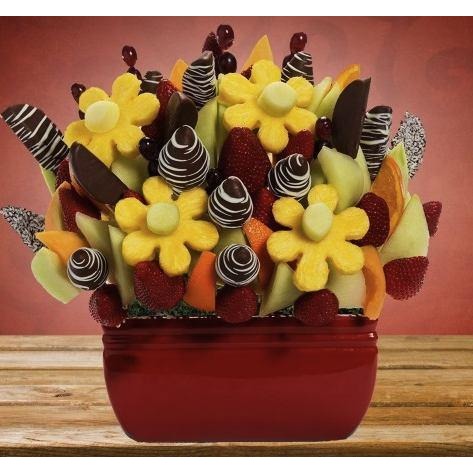 Grand Gala
Regular price $130.00 Sale
This bouquet is one big beautiful treat. It's simply loaded. 
Includes sweet honeydew and cantaloupe wedges, fresh strawberries, orange wedges, and sweet grape skewers.  Crisp chocolate apples, chocolate apples with coconut, and chocolate covered strawberries with white swirl.  Finished off with pretty pineapple flowers.  This bouquet simply has it all.
Perfect for larger gatherings or get togethers.  Send them the sweet scents of citrus, chocolate, and coconut.