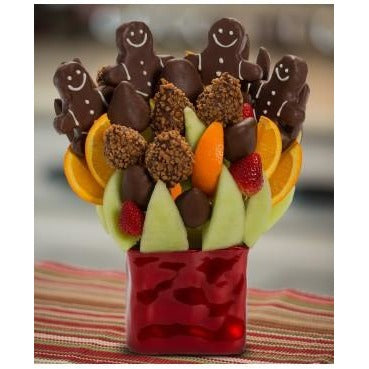 Gingerbread Hugs
Regular price $80.60 Sale
This year send them Christmas hugs.
Sweet honeydew and orange wedges, fresh strawberries, hand dipped chocolate covered strawberries, chocolate covered strawberries with toffee bits and crisp sweet apple wedges dipped in chocolate.
(Small: 2 GBMen, Medium: 3 GBMen, Large: 4 GBMen).
A perfect mix of fresh fruit and chocolate treats.
Small feeds approx 4 to 6       Picture shown is the large.