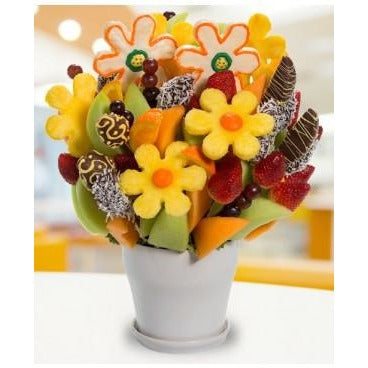 Get Well Soon
Regular price $93.34 Sale
This bouquet is perfect for wishing them well.  It's simply loaded.
Loads of fresh sweet melons, orange wedges, pineapple daisies, fresh berries, grape skewers, pretty chocolate  pineapple daisies, chocolate covered strawberries, and chocolate dipped apple wedges in coconut and white swirl.
Very colourful, it's sure to brighten someone's day in a big way!