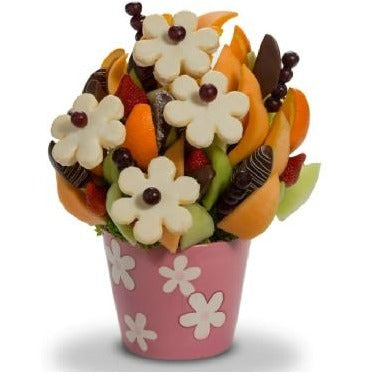 Coming Up Daisies
Regular price $78.52 Sale
This bouquet offers a wonderful selection of fresh fruit paired with our decadent white chocolate pineapple.
You choose what you'd like covered in chocolate - apple wedges or berries.

Includes: Fresh sweet cantaloupe, honeydew melon, orange wedges, fresh strawberries, crisp sweet grape skewers.  Chocolate dips include: white chocolate pineapple daisies and chocolate covered fruit (apples or strawberries), plain chocolate, almond, and white swirls.
Send a little cheer their way!
Containers vary.