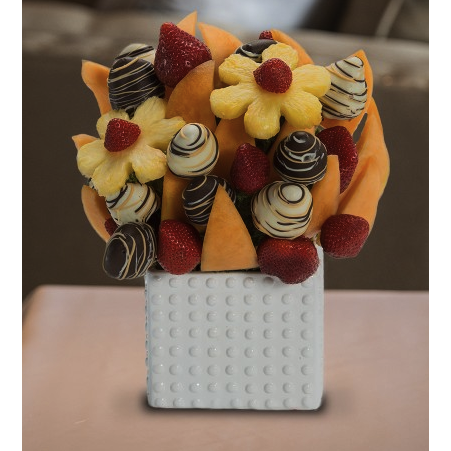 Take Five!
Regular price $63.44 Sale
This bouquet is perfect for just about any time and is a scrumptious treat.  
Treat them to milk chocolate strawberries, silky white chocolate strawberries, fresh strawberries, pineapple daisies, and fresh sweet cantaloupe.  Chocolate Berries are swirled with butterscotch, white chocolate and chocolate swirls.
Send it to someone needing a break today - or a chocolate lover!
Small served up as a mug bursting with fruit.