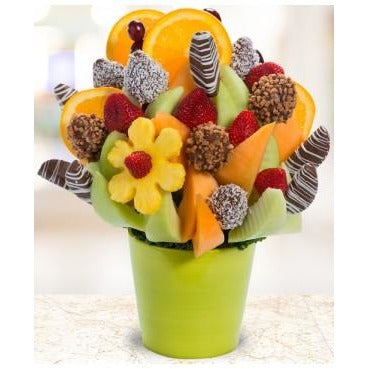 Citrus Cheer
Regular price $78.00 Sale
Send some cheer when you send this bouquet of goodness!
This bouquet features lots of variety and our crisp chocolate covered apples, sweet chocolate covered strawberries and toffee bits and coconut. Loads of fruit with a hint of chocolate.
Cantaloupe and honeydew wedges, orange slices, grape skewers, fresh sweet strawberries, chocolate covered strawberries rolled in toffee pieces and coconut, crunchy chocolate covered apple wedges, finished off with a pineapple daisy.
Full of delicious scents it's sure to be a hit.