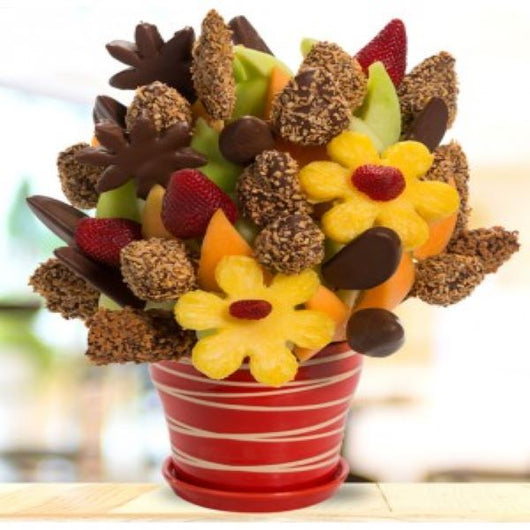 Chocolate Sunshine
Regular price $93.60 Sale
This bouquet is perfect just about anytime you want to treat someone!

Sweet honeydew and cantaloupe wedges, fresh strawberries, pineapple daisies, chocolate covered strawberries, chocolate covered strawberries tipped in toasted coconut, crunchy chocolate covered apple wedges and chocolate covered apple wedges with toasted coconut.
Topped off with pineapple sun daisies dipped in chocoalte.
This bouquet features a lot of chocolate and the added crunch of the toasted coconut.  It smells delicious!