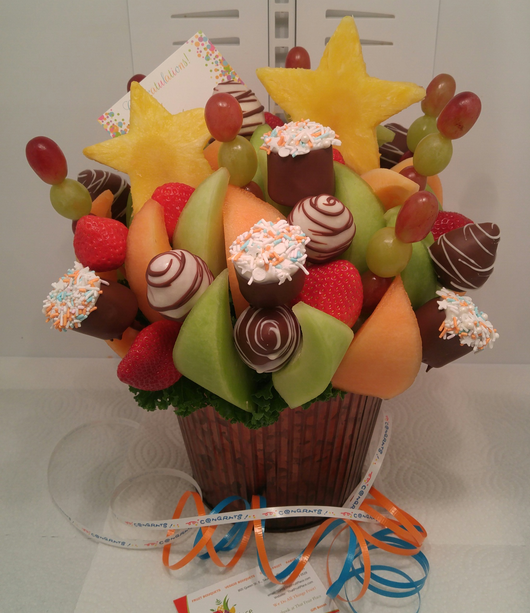 Chocolate Marshmallow Surprise!
Regular price $62.40 Sale
Treat that special someone to some sweet treats!
This bouquet features fresh sweet honeydew and cantaloupe wedges, sweet strawberries, grape skewers, and pineapple stars.
Includes chocolate covered strawberries, silky white chocolate covered strawberries, and scrumptious chewy marshmallows covered in our silky smooth chocolate and tipped in sprinkles or coconut - your choice.