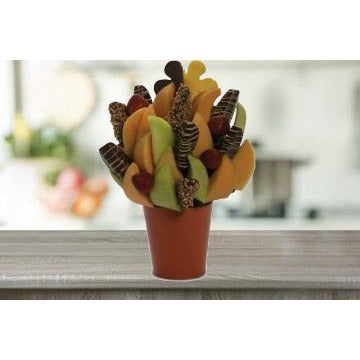 Butterscotch Apple
Regular price $48.88 Sale
Treat someone to this scrumptious bouquet of chocolate covered apple wedges.
Crisp sweet apple wedges covered in chocolate, butterscotch, and crunchy toasted coconut. Paired with sweet fresh strawberries, a touch of decadent chocolate covered pineapple, sweet honeydew, and cantaloupe wedges.
The small is perfect for one or two to share and comes in a small tin or mug.