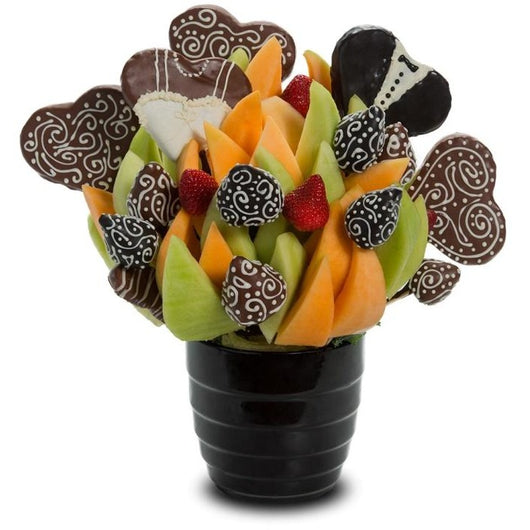 Bridal Bouquet
Regular price $93.60 Sale
This bouquet is for everything wedding related - or for the special couple on their anniversary.
Fresh sweet fruit paired with loads of chocolate treats.
Honeydew melon wedges, cantaloupe wedges, fresh strawberries, decadent chocolate pineapple hearts, crisp chocolate covered apples, finished off with pretty bridal berries decorated for the special day.
Feeds Approx: Small (up to 10), Medium (up to 15), Large (up to 20)
If you'd like a special colour added let us know in Notes when you order.