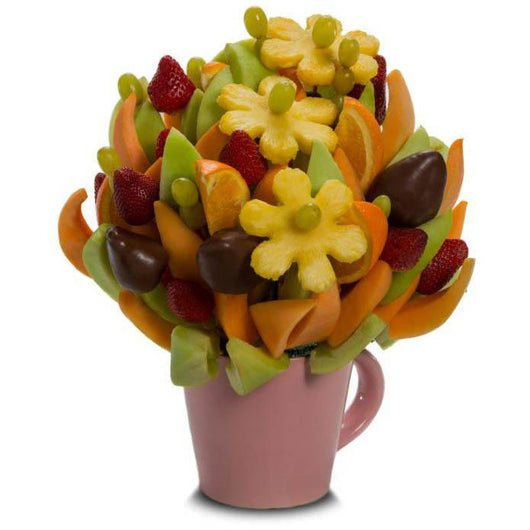 Best Wishes
Regular price $82.94 Sale
Send them your very Best Wishes with this sweet treat.
Honeydew and cantaloupe wedges, juicy orange segments, pineapple daisies, grapes and fresh strawberries with a few chocolate covered strawberries tucked in.
Perfect when you want to send mostly fruit - with just a touch of chocolate.
Note: Shown in an oversized mug which is out of stock. This bouquet will go in a flower pot of suitable size and colour for your occasion. Containers vary.