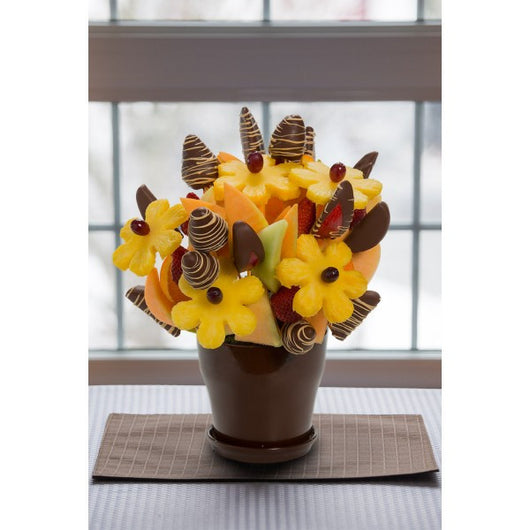 Berry Butter
Regular price $74.88 Sale
This bouquet is perfect anytime and offers nice variety.
 Crisp chocolate covered apple wedges and sweet chocolate strawberries swirled with butterscotch, white or chocolate. Sweet orange wedges, honeydew, cantaloupe and fresh strawberries finished off with pineapple daisies or butterflies.
We even tuck in a few butterscotch berries (not shown)!
Treat someone today!