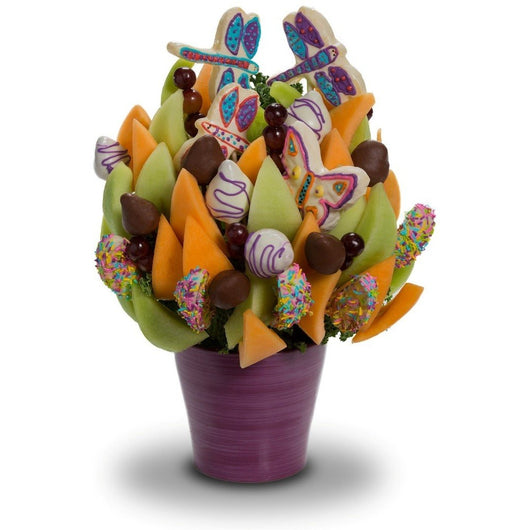 Beautiful Day!
Regular price $119.60 Sale
This bouquet features a good mixture of fruits and a lot of chocolate.

Fresh sweet honeydew and cantaloupe melons, crisp sweet grape skewers, chocolate covered pineapple dragonflies and butterflies, scrumptious white and milk chocolate covered strawberries, finished off with crisp apple wedges covered in chocolate and rolled in coloured sprinkles or swirled.
This is a larger bouquet and is sure to make someone's day extra special. 
Feeds Approx: Sm: 5 to 7, Md: 7 to 10, Lg: 8 to 12