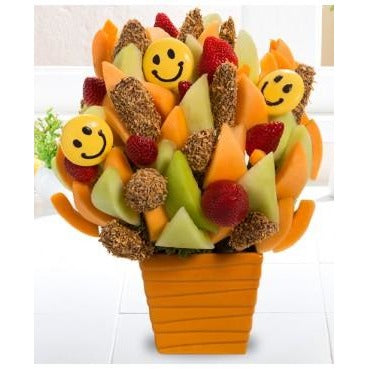 Happy Happy 😊
Regular price $82.68 Sale
They'll be Happy Happy when they receive this treat!
Sweet honeydew and cantaloupe wedges surrounded with fresh sweet strawberries, chocolate covered strawberries with toasted coconut tips,  crunchy chocolate apple wedges topped with crunchy toasted coconut, and a smile!
If you'd like some plain chocolate dips (without coconut) added to this bouquet,  just let us know in notes when you check out.
Small easily feeds up to 5.