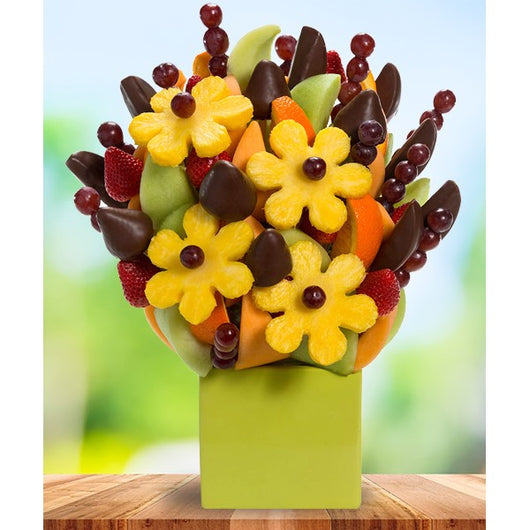 Perfect Anytime
Regular price $105.30 Sale
This beautiful bouquet is suitable for just about any reason and is simply scrumptious ....and loaded with goodness.

Sweet Honeydew and Cantaloupe wedges, Orange wedges, Pineapple Daisies, Fresh Strawberries, and Grape Skewers.  Finished off with chocolate covered apple wedges and chocolate covered strawberries.
The small easily feeds 5 to 6.