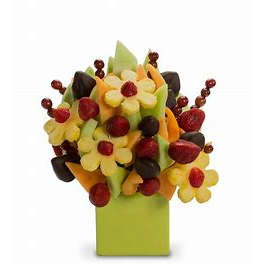 #1 Dad!
Regular price $72.28 Sale
This fruit arrangement is full of fruit with some of our chocolate covered strawberries tucked in for a special treat!
Fresh sweet cantaloupe and honeydew wedges paired with fresh strawberries, grape skewers, and sunny pineapple daisies (or stars).  Topped off with chocolate covered strawberries.
Treat that special someone today!  Choose Stars or Daisies.
Feeds Approx:  Sm: 2 to 4, Md 4 to 6, Lg 6 to 8